SANFORD REALTY TEAM
As a top realtor in Austin, Brendan is committed to meeting his clients' needs and simplifying the complexities of real estate through education and guidance, thereby empowering Austinites to accumulate wealth through real estate sales and purchases.
Whether it be navigating the way for first-time home buyers, selling luxury homes, assisting in market shifts, or helping families relocate to Texas, Brendan will expertly lead you on a path to achieving your unique set of real estate goals.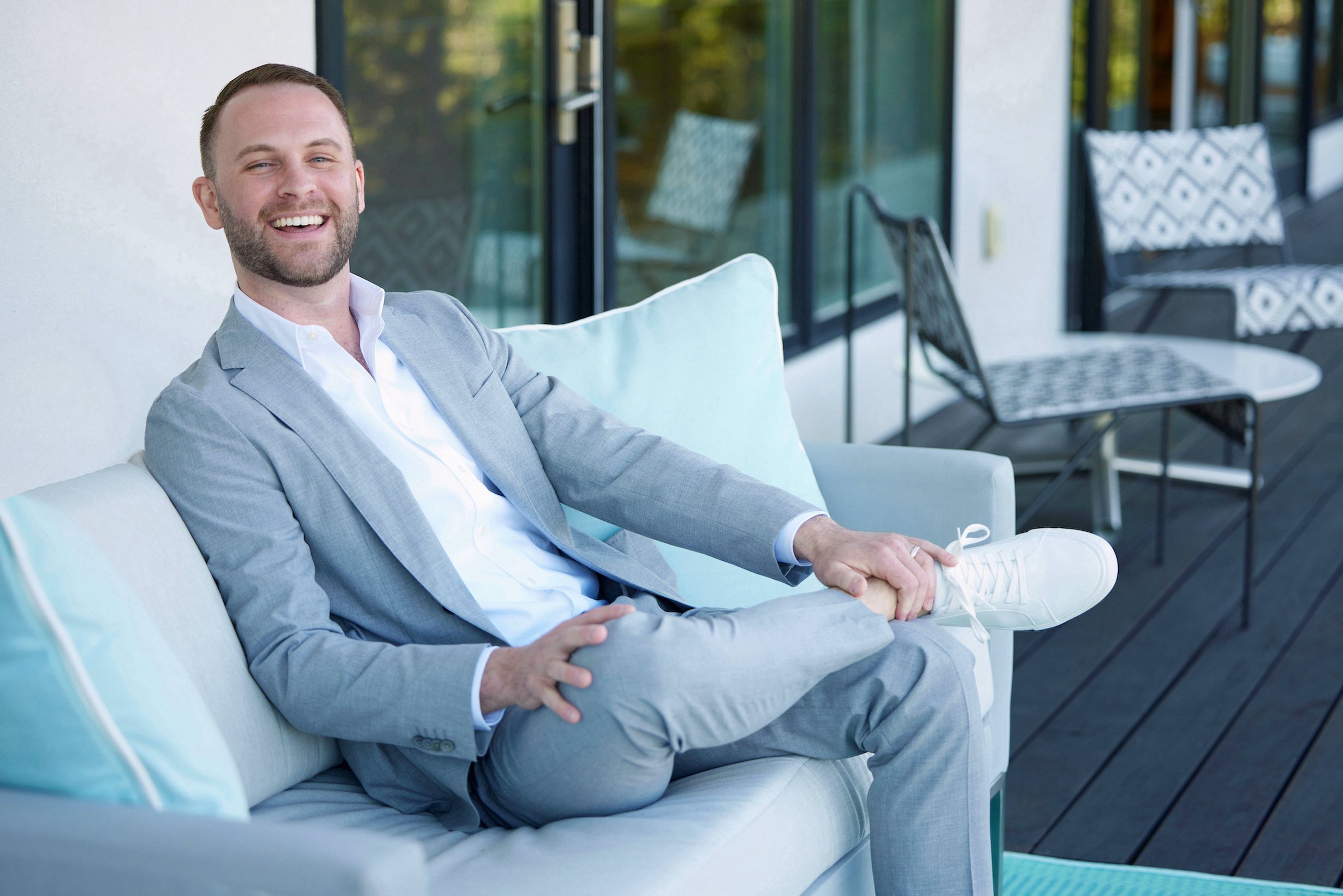 TESTIMONIALS

"You just need these three individuals for the entire process. Brendan, Kristen, and Samantha. As someone who is very meticulous and inquisitive first-time homebuyer, that my previous agent decided to cut ties and not to show any homes anymore, I had an excellent experience with Brendan's team. Brendan's first-time homebuyer was incredibly informative and stood out from the rest that he earned my trust. Then Kristen's expertise during home showings was outstanding; she provided valuable insights and helped identify potential red flags. At the end, Samantha was a true asset, always available to
…
Read More
assist with paperwork and answer any question promptly. Together, they made my home-buying journey smooth and enjoyable. HIGHLY RECOMMENDED."
Read Less

"We were very impressed with Brendan's expert knowledge of buying a new construction home in Austin, TX. Brendan's team was in constant contact with the builder to make sure everything stayed on track. We closed right on schedule!"

"Brendan and team were incredible to work with! This was my 4th home purchase and this was the best experience I have had. He was very educational and provided so much information that I wish I had been given on my first purchase years ago."

"Brendan and his team were amazing! We were recommended to Brendan by a couple of our friends that had bought a house recently. I like to do a ton of research before hand, but my wife was overwhelmed by the home-buying process. Brendan was able to help bridge this gap and make her comfortable while also clearing up questions I still had. He taught us everything we needed to know about the process and gave us a clear timeline of what to expect along each step of the way. While we were looking for our home, Brendan and his team did all the hard work of making sure there were no red flags on the
…
Read More
homes we wanted to visit in person. They were able to help us narrow down a long list of options to only a few great homes. When we went to the showings, Kristen was there to help us out and let us know of some things to look out for. She was very flexible and was able to work around our schedules. When we decided to put an offer in for a home, Brendan walked us through exactly what that process would look like. He gave us two options for the offer, a gentle and an aggressive offer. While he said he preferred to go in aggressively, he gave us the choice of picking how to proceed. In the end, we deferred to his expertise and went with the strong option, which ended up paying off and getting us all of the seller concessions we asked for! When we finally went under contract, Samantha gave us weekly updates on how the process was moving along. She let us know exactly what we needed to do, and when we needed to do it by. She helped us connect with the title company, gave us options for inspectors, home warranties, insurance, and movers. Samantha helped make the contract period go by smoothly. On closing day, Brendan was right there with us to make sure everything went according to plan. After signing was complete, he stayed with us to give us even more information about move in, scams to look out for, and other things we never even thought to ask. All in all, my wife and I thoroughly enjoyed working with Brendan, Kristen, and Samantha! They were instrumental in making sure we got the perfect home for us! I have already started recommending Brendan and his team to everyone I know. I would absolutely work with them again in the future!"
Read Less

"Brendan and his team has me and my family for the past 5 years with multiple transactions purchasing and leasing our properties his extraordinary professionalism and leader ship with his team has allowed us to have great purchase experience and extraordinary tenants I highly recommend him for any real state transaction"

"I do not know what we did right in life so that the universe rewarded us with Brendan as our real estate agent!! Going with him was an easy choice because of how passionate he is about his job. Brendan was educating us on the process from the moment we met him up until we got our keys. Him and his team are well informed, amazing at communication, and they truly make the journey a lot less stressful. I am definitely recommending Brendan and his team to everyone I know."

"My husband and I had the pleasure of working with one of the most amazing, patient and an exceptional realtor, Brendan Sanford over the last two years. I cannot emphasize enough how incredible the experience was. We were in the process of securing an investment property, Brendan always kept our needs in mind, complete his due-diligence, was always smiling, maintained professionalism, and went above and beyond to help us secure the the home that fit our needs, and budget without ever being pushy or aggressive. He even told us when it didn't make sense to place an offer. I have worked with othe
…
Read More
r realtors before, and what set Brendan apart was his unwavering commitment to providing us with all the relevant information at every step of the way. He really understood the significance of a significant decision and ensured that we were well-informed, guiding us through the complexities of the real estate market in Texas with A LOT of patience. Brendan invested ample time in understanding our needs, preferences, and budgetary constraints. He has an extensive knowledge of the local real estate market and we appreciated his attention to detail. There were issues he brought to us, that we did not consider. Brendan is truly exceptional, and you can see he genuinely cares and puts himself in others shoes. His transparency and honesty were refreshing. I wish there was one of him in each state 🙂 We would highly recommend Brendan to anyone who is looking to purchase a home in the Austin Area!"
Read Less

"Brendan and his team were so kind and great to work with during my home-buying process. I really appreciated that they looked out for the major "red flag" issues, and his home-buying class was very helpful. I also love that he is "data driven." After my offer was accepted, I received weekly updates during the closing process, and he got me some seller concessions. Since purchasing my home, he has continued to check in with me and has offered contractor referrals and advice. Thanks Brendan!"

"Brendan was a fantastic seller's agent for me. It was my first time selling a home so I really appreciated his passion for education. I appreciated his honest analysis and helpful suggestions to make my house competitive. He didn't push anything, but I went with most of his suggestions for repairs/updates. He was able to sell my home way quicker than anything else listed in my neighborhood. I also had a pileup of stressful life events on top of selling the house, and Brendan did an amazing job taking the stress out of selling. He was very empathetic and caring. I really think that made a diffe
…
Read More
rence and helped me get to my next chapter. Working with Brendan and team (Samantha is great too!) was a pleasure from our first phone call and meeting through closing. I definitely recommend working with him!"
Read Less

"As someone with no experience with anything related to buying or selling property Brendan made it incredibly easy to buy my condo and move across the country. I was very stressed about the idea of trying to find a new home but Brendan made it simple and taught me how everything worked. If you are considering moving in the Austin area I would highly recommend using Brendan as your realtor."