SANFORD REALTY TEAM
As a top realtor in Austin, Brendan is committed to meeting his clients' needs and simplifying the complexities of real estate through education and guidance, thereby empowering Austinites to accumulate wealth through real estate sales and purchases.
Whether it be navigating the way for first-time home buyers, selling luxury homes, assisting in market shifts, or helping families relocate to Texas, Brendan will expertly lead you on a path to achieving your unique set of real estate goals.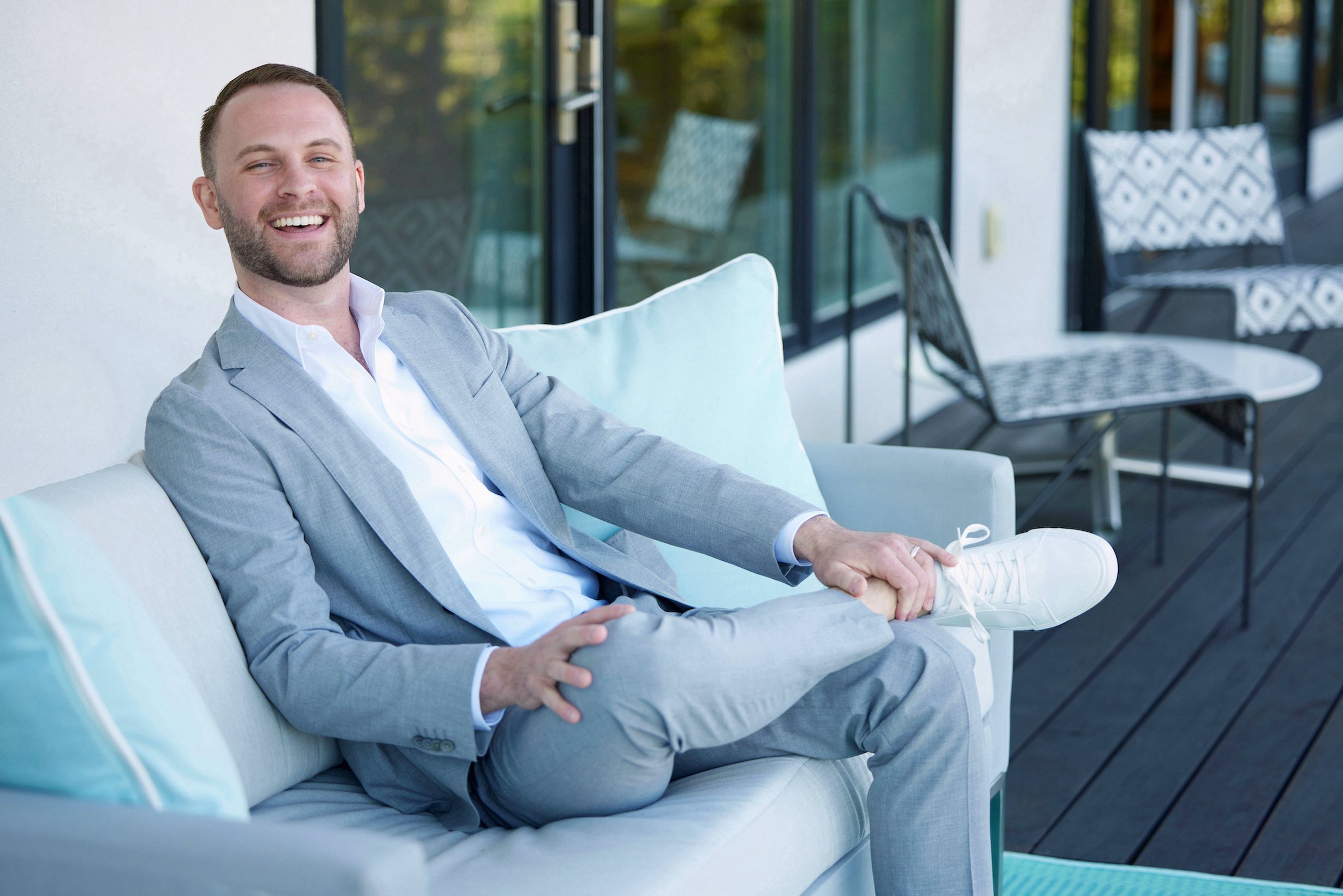 TESTIMONIALS

"I worked with Brendan at a time I was considering a relocation to Austin. He was on top of everything throughout the process, very professional. Took the time to sit down and understand my needs, to help curate the perfect search, etc. I would highly recommend working with Brendan and his team if you're considering a move within or to Austin."

"Brendan and his team made magic happen! My husband and I were so pleased with our experience with them and look forward to working with them soon when they help my parents get their new Austin home!"

"Brendan spent a lot of time talking with me about the Austin market, and buying a home in general. His knowledge of the Austin market was thorough and even though I ended up purchasing a home in another city, Brendan's guidance was helpful in the process. For anyone looking in the Austin market, Brendan should be your first call."

"Brendan and his team were interested in not only helping me find the best property in Austin to fit my needs but also to help me understand the implications of my choice regarding Texas laws and exemptions, processes, you name it.Truly a top notch team!"

"Amazing realtor with a solid performing team behind him. I am a first time home buyer in the Austin TX market. I'm a contract travel nurse that didn't know anything about buying a house. Brendan and his team provided excellent service. Brendan loves to teach and he helped me understand the housing market and buying a home for the first time and that was very important to me. The process while I was out of town the majority of time was seamless. Even after my home was purchased I was provided with resources to help setting up my new home. Im so grateful. I HIGHLY recommend Brendan and his team
…
Read More
to anyone looking to buy a home."
Read Less

"I cannot rave about Brendan enough! I was considering re-locating to ATX and contacted Brendan about some information. He listened to my wants in a home, as well as my concerns of moving to another state. He took his time to explain different areas of the city, price points, what each area of the city had to offer. I was a little ways out from being able to move, yet Brendan was constantly doing following up on my status and seeing if I needed any other assistance. For personal reasons, I ended up having to go another direction than moving to ATX, but if you are looking for a stellar realtor,
…
Read More
I would HIGHLY recommend Brendan and his team."
Read Less

"Brendan Sanford and his staff were a fantastic group to work with when looking for a second home in Austin, Texas. I am a native Texan but currently live in California and wanted a place in Central Austin to be able to visit my family and friends but also a place to lease on occasion to graduate students or professors from the University of Texas. With the help of Brendan and his staff, we were able to find a cute 2-bedroom bungalow in the North part of Hyde Park which is a perfect location! My friends live close, and the UT bus system runs about a block away. Looking for a house remotely was
…
Read More
daunting, but Brendan kept me updated regularly. When we found a potential home, he was very good at explaining the process of Texas home buying in detail and if there was something he was not sure about, he would find someone who could help us figure it out. He was very professional and a strong advocate for the buyer (me). I felt I was in good hands with Brendan and I wholeheartedly will recommend him to family and friends."
Read Less

"You just need these three individuals for the entire process. Brendan, Kristen, and Samantha. As someone who is very meticulous and inquisitive first-time homebuyer, that my previous agent decided to cut ties and not to show any homes anymore, I had an excellent experience with Brendan's team. Brendan's first-time homebuyer was incredibly informative and stood out from the rest that he earned my trust. Then Kristen's expertise during home showings was outstanding; she provided valuable insights and helped identify potential red flags. At the end, Samantha was a true asset, always available to
…
Read More
assist with paperwork and answer any question promptly. Together, they made my home-buying journey smooth and enjoyable. HIGHLY RECOMMENDED."
Read Less

"We were very impressed with Brendan's expert knowledge of buying a new construction home in Austin, TX. Brendan's team was in constant contact with the builder to make sure everything stayed on track. We closed right on schedule!"

"Brendan and team were incredible to work with! This was my 4th home purchase and this was the best experience I have had. He was very educational and provided so much information that I wish I had been given on my first purchase years ago."